MENU
Everything on our menu is made to order with the freshest of fruits, vegetables, herbs, and minced meats, so that every bite is flavorful. Menu items can be added to our Tea Party Packages if needed. Also, ask about our "Table Ready to Serve" platters.
* denotes nuts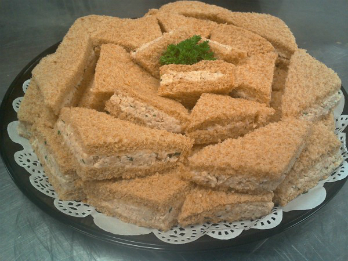 Sandwiches
Tea Sandwiches are made with Whole Wheat, Buttermilk, and Oat Grain breads.
Smoked Salmon Cream Cheese

Carrot Salad Mix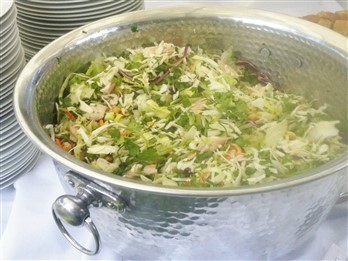 Salads and Fruit
(serves 10 as a side dish )
Asian Noodle Salad *(peanuts)

Gorgonzola Pear Salad *(walnuts)

Arugula Fennel Salad with Oranges

Fresh Seasonal Fruit platter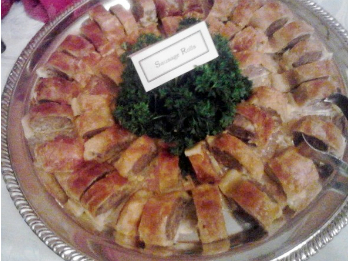 Savory Bites: per dozen
Traditional Sausage Rolls (warm)

Stuffed Mushroom Caps (warm)

Spicy Cheese & Mango Chutney on Ciabatta bread

Goat Cheese Tomato Jam Crostini

Cucumber Cups (couscous, artichoke hearts, sun-dried tomato, currents, olives, green onions)

Mozzarella/Basil/Tomato Picks

Apple Sausage Quiche (serves 8)

In-season Vegetable Quiche (serves 8)

Tomato Basil Tart (serves 8)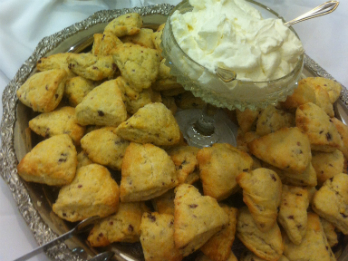 Scones per dozen
Blueberry

Fresh Clotted Cream 12 oz.

Fresh Strawberry Jam 8 oz.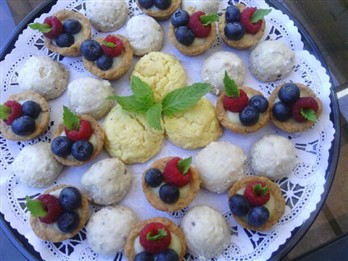 Finger Sweets per dozen
Russian Tea Cakes*(walnuts, pecans)

Double Chocolate Brownies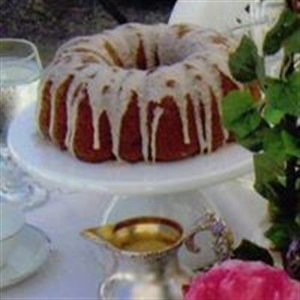 Bundt Cakes serves 12+
Beverages
Iced Tea / Lemonade / Punch
Hot Tea
(served with milk, lemon wedges, sugar cubes)
Coffee
 (served with cream and sugar cubes)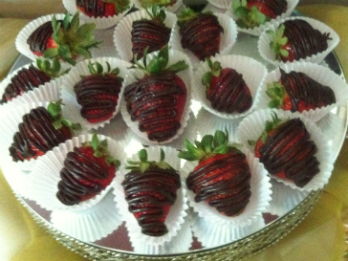 Chocolate Covered Strawberries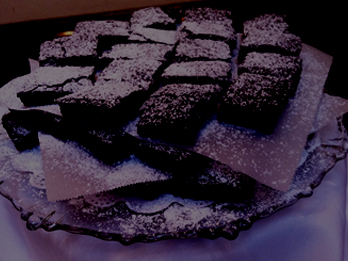 Double Chocolate Brownies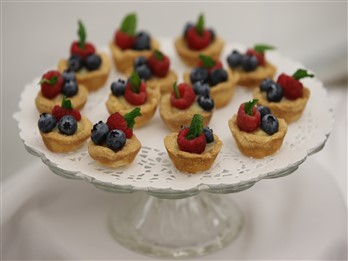 Tomato Mozzarella Skewers